The Collicutt Branch is NOW OPEN! Stop by and see our new space!
---
Monday 
5:30AM - 9:00PM
Tuesday 
5:30AM - 9:00PM
Wednesday 
5:30AM - 9:00PM
Thursday 
5:30AM - 9:00PM
Friday 
5:30AM - 9:00PM
Saturday 
6:30AM - 9:00PM
Sunday 
6:30AM - 9:00PM
3031 30 Avenue
Red Deer, Alberta T4R 2Z7
We are excited to pilot a brand new library branch in the Collicutt Centre! Read on for details about this self-serve library location and the services you can access here.
About the Collicutt Branch
The Collicutt Branch of RDPL is located right inside the Colliutt Centre, directly across from the main Collicutt Centre desk. Just outside of the library space, you'll find the book return bin where you can return items borrowed from any branch of RDPL! Please note that items that do not fit in the bin must be returned at another library branch.
This new self-serve location is a pilot project with a duration of one year (September 2023 - September 2024), at which time we will evaluate the success of the project and consider the feasibility of a more permanent arrangement within the facility.
The goal of this new location is to provide a convenient access point for community members to utilize basic library services in the southeast corner of the city, which is something that Red Deerians have been requesting for many years. We are thrilled that we have been able to make this a reality!
Holidays and Closures
Christmas Eve

Sunday, December 24, 2023

Special hours: 6:30am - 3:00pm

Christmas Day

Monday, December 25, 2023

Closed All Day

Boxing Day

Tuesday, December 26, 2023

Special hours: 12:00pm - 5:00pm

New Years Eve

Sunday, December 31, 2023

Special hours: 6:30am - 3:00pm

New Years Day

Monday, January 1, 2024

Special hours: 12:00pm - 5:00pm
Self-serve library branch
This location is primarily a SELF-SERVE branch, which means that there may not be staff on site during your visit. But don't be shy! Come on in and take a look around.
The Collicutt Branch is home to a small browsing collection with an assortment of library materials for kids, teens, and adults. Can't find what you're looking for? No worries! You can place holds on library materials from any of our other three branches for pickup here (more on this below!).
Having trouble? Don't worry! If you're having difficulties signing out your items or have any other questions for us and there are no library staff on site, use the phone on site to contact us for assistance! We are available via phone during regular library hours (Monday-Thursday 9 a.m. - 8 p.m., Friday 9 a.m. - 5 p.m., and weekends 10 a.m. - 3 p.m.).
Use the library catalogue to search for library materials that you can place on hold for pickup at the Collicutt Branch (or any other RDPL location!).
Please note that some items, including video games, toys, puzzles, and kits, will not be available for pickup at this location. Holds placed on these items for Collicutt pickup will be redirected to another location for pickup. 
Extended hours AND free parking
The great thing about the self-serve model is that we are able to keep the Collicutt Branch open during ALL Collicutt Centre hours! You can even swing by after those late night hockey games or before your early morning classes!
The Collicutt Centre is open 364 days of the year (every day except Christmas Day!), so you can visit this library branch on holidays too!
You are welcome to park in any public parking stalls at the Collicutt Centre during your visit to the Collicutt Branch of RDPL. Parking is free and plentiful!
Don't have a
library card
? Let's fix that!
Adventure awaits with your free library card!
Access thousands of books, eBooks, audiobooks, movies, magazines, kits, games, toys, digital resources, and more, plus get exclusive access to certain RDPL programs and services, all with your Red Deer Public Library card! The best part? Library cards are free for all City of Red Deer residents!
Sign me up! Here's how:
Catch us in person!

If library staff are on site at the Collicutt Branch, we'd be happy to sign you up for a library card. Just ask!

Visit us at one of our other three library branches.

Stop by our Downtown, Dawe, or Timberlands Branches during regular library hours to sign up for a library card!

Sign up online.

Visit rdpl.org/membership

, opens a new window

, fill out the online form, and we'll send your library card number to you via email.
Not a Red Deer resident? No worries!

Join ME Libraries and get access to over 300 public libraries in Alberta (excluding ebooks and other digital content). Register with your local library card at

melibraries.ca

, opens a new window

and start borrowing!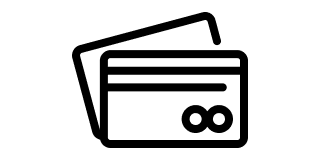 Get access to everything that the library has to offer! Free for all Red Deer residents.