One of Red Deer Public Library's signature programs, First Thursday is an ongoing series of classical music concerts offered free of charge. On the first Thursday of each month, a concert is presented in the Snell Auditorium at the Downtown Branch from 12:15 p.m. - 1 p.m. Occasionally, when the weather is on our side, we are able to present these concerts outdoors in City Hall Park. If the event is held indoors, it will also be live streamed for you to enjoy from the comfort of your home! The live videos can be found right here on this page or on our YouTube channel.
** Please note that the First Thursday Concert Series is currently on hold. Stay tuned for updates. **
First Thursdays, a free concerts series in the Snell, is not happening at this time but you can sample some of these digital offerings.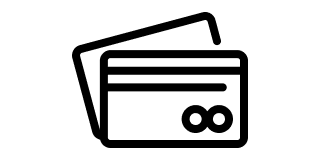 Get access to everything that the library has to offer! Free for all Red Deer residents.