PROGRAM CHANGES ARRIVING IN FALL 2023
Reading Pals is being rebranded. Details to come!
What is the Youth Literacy Program (formerly Reading Pals)?
The Youth Literacy Program provides free direct help to students in Grades 1-12 who are experiencing difficulties with reading and the English language. Volunteer tutors work one-on-one with students on a variety of activities to assist in the development or improvement of reading, writing and comprehension skills.
The elementary stream (Grades 1-5) focuses on building confidence in reading through buddy reading, phonics/grammar/spelling, and games.
The middle and high school stream (Grades 6-12) focuses on reading comprehension, vocabulary and English language learning.
Volunteer tutors and and students are matched and will meet once a week for an hour at their preferred library branch.
Thank you to the Red Deer Firefighters' Children's Charities and private donations for their continued support.
For more information, please email:  youthlit@rdpl.org
Check back in summer 2023
Volunteering will return in the fall with opportunities to work with students from Grades 1-12. The program will run October to May with pairs meeting once a week for an hour at their chosen library branch.
Volunteering: Frequently Asked Questions
There are so many great reasons to volunteer for this essential literacy program! You will:
Serve as a role model to children in the community.
Work with children to improve their literacy skills and boost their confidence, thereby contributing to the improvement of literacy in the community.
Foster an enthusiasm for learning in the minds of young students.
Acquire important skills and volunteer experience to enhance your resume.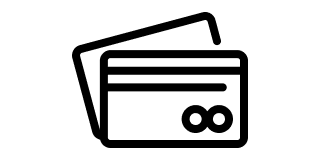 Set your child up for success!
Get access to everything that the library has to offer! Free for all Red Deer residents.
Homework Help & Learning Tools
Fountas & Pinnell Booklists
Fountas & Pinnell Text Level Gradient is an organizational system using A-Z+ to assist with guided reading for children. The goal of F&P is to support reading development with established levels of materials to ensure the success of students. Click on the letters below for leveled booklists with Red Deer Public Library items. These lists are meant to be a guide to assist families with selecting materials and understanding the differences in content.
Reading Pals Book Bundles will provide books for school-age kids geared towards fun reading, solo reading, and buddy reading.
TumbleMath is a collection of math "TumbleBooks," which combine animation, narration, & sound to create compelling story books for students.
Improve your grades! You'll find course lessons, reviews, and practice tests for Grades 3 through 12 based on the Alberta curriculum.
The perfect source for kids who loves to read (and their parents)! Discover new books, series, and authors based on your interests.