As part of our commitment to Reconciliation, we acknowledge that we live, work, learn, and play on the traditional and current lands of Treaty 6 First Nations (the Cree, Dene, Blackfoot, Saulteaux and Nakota Sioux) and Treaty 7 First Nations (the Blackfoot Confederacy: Kainai, Piikani and Siksika as well as the Tsuu T'ina Nation and Stoney Nakoda First Nation), and of the Métis People of Region 3. We respect the histories, languages, and cultures of First Nations, Métis, Inuit, and all First Peoples of Canada, whose presence continues to enrich our community.
Learn Indigenous songs & games, enjoy unique crafts, explore the Medicine Wheel & 7 Grandfather Teachings, and participate in storytelling.
Browse the Indigenous Collection
Staff Picks from our Indigenous Collection
Stories by Indigenous authors, and writings about Indigenous culture, from publishers in Manitoba, Saskatchewan and Alberta.
Featured Online Resources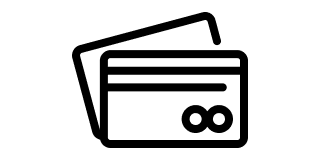 Get access to everything that the library has to offer! Free for all Red Deer residents.