Introducing the 2022 Kids' Summer Reading Club!
Download your Kids' SRC BINGO Sheet!
Or pick one up at any library branch or from the Book Bike! Available in English & French.
Are you ready to grow into the best reader you can be?
These BINGO challenges will not only help you grow into a great reader, but they'll get you up and moving so you can master physical literacy too! As you complete the challenges on the sheet, cross them off or colour in the squares. Once you have completed four lines in any direction, bring your sheet in for a prize! There's also a special bonus prize if you complete every challenge!
Aug 25th | 4:00pm - 5:00pm
Whether you are a Pokémon GO beginner or you are an elite trainer with a full Pokédex, come by to catch and trade Pokémon with us!
Reading Pals Book Bundles will provide books for school-age kids geared towards fun reading, solo reading, and buddy reading.
We'll be out and about all summer long on our Book Bike! Join us for stories, activities, and tons of fun!
Book Bike Programs
No related upcoming events.
StoryWalks® are a creative way for children to enjoy reading while spending time outdoors. Take a self-paced stroll and enjoy a book!
StoryWalk® Programs
No related upcoming events.
Family Fun Storytime Programs
No related upcoming events.
Activity Time Programs
No related upcoming events.
Aug 17th | 1:30pm - 3:00pm

Aug 24th | 1:30pm - 3:00pm
Kids SRC Weekly Themed Program!
Our in-person programs (above) will follow these weekly themes, and we'll also have booklists, downloadable handouts, and more for you to enjoy right here on our website! Themed content in this section will be released at 8 a.m. on the Monday of each theme week, as follows:
July 4-8: Grow a Garden  |  July 11-15: Explore STEM  |  July 18-22: All Our Feelings  |  July 25-29: Blast into Space  |  August 2-5: Crawl with Bugs  |  August 8-12: Be a Superhero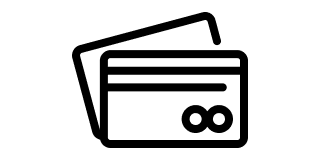 Get access to everything that the library has to offer! Free for all Red Deer residents.