Red Deer Public Library's
2023 Kids' Summer Reading Club
Red Deer Public Library's 2023 Kids' Summer Reading Club
Don't miss out on important Summer Reading Club dates, giveaways, special events, and more this summer! Sign up for our eNewsletter, set your preferences (including all applicable audiences), and select 'Summer Reading Club' in the Programs section to ensure that you receive all of your SRC updates!
Get your Kids' SRC Passport today!
Available in English & French.
Travel the world without leaving the city!
Welcome to Around the World in 80 Days, our 2023 Summer Reading Club program for kids (aged 3 to 11) and their families. The goal is to read at least 7 books in 80 days to complete the passport and earn a book prize!
Here's how the program works:
Pick up your SRC passport at any branch of RDPL or download a printable version by clicking the links below.

Choose a continent and read a book, listen

to an audiobook, listen to music, or watch 

a movie about it.

Find booklists and fun indoor and outdoor activities for each continent right here on our website!
Be sure to stop by to browse our continental displays in all three branches!
Get your passport stamped at any branch, one for each completed continent.
Once you have read 7 books (a book for each continent), you can exchange your stamped passport for a prize!
Pick up your Summer Reading Club prizes at any branch before August 31!
More SRC Events
No related upcoming events.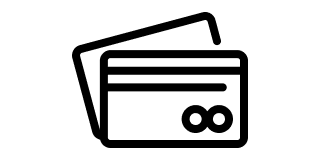 Get access to everything that the library has to offer! Free for all Red Deer residents.