What is Reader Rendezvous?
Reader Rendezvous (RR) is a virtual bookish space for readers all over to connect and share their love of books. RR is hosted on Discord, a social platform that allows for users to participate in as little or as much of the conversation as they wish. Each month a buddy read will have a start date, but no official end date. Readers are able to read as quickly or as slowly as they desire since the book's chat channels will stay open. Monthly titles will be selected across many genres in the hopes of showcasing diversity in authorship, content and writing style. 
What is buddy reading? Buddy reading is the act of reading a book with someone else. It is a very popular way to read on the social media book communities (Bookstagram/BookTok) these days since it allows the readers to experience a book together.
There are many different ways to buddy read, it just depends on the type of readers that are participating. For quick readers, they may choose to read a certain number of pages per day together. For those more indulgent readers who wish to take their time, they may decide to read a certain number of pages per week. Buddy readers will often have a virtual chat where they can voice their thoughts and speculations while reading.
Current & Upcoming Buddy Read Titles
Hi I'm Alyssa @catsandbookstacks (she/her)
I'm a voracious reader, often demolishing multiple books per week. I read a wide variety of genres, but often gravitate towards romance (the darker the better), thriller (once again, darkness please), horror (is there a pattern here?), fantasy and science fiction. As a mood reader, I never really have a plan for what I'm going to pick up next but I love switching up genres regularly. I typically have one print or eBook going while also listening to an eAudio.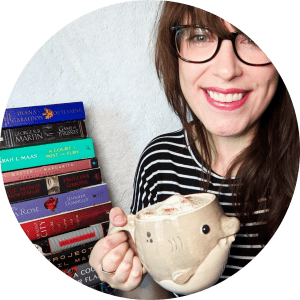 I can often be found covered in cats on the couch or gushing about my latest read (AKA describing the entire plot) to my husband (who only reads pirate books lately).
Some of my favourite reads of the last six months include: 
He Who Drowned the World by Shelley Parker-Chan (historical fantasy - The Radiant Emperor #2)
The September House by Carissa Orlando (horror)
Light Bringer by Pierce Brown (sci-fi - Red Rising #6)
On The Ravine by Vincent Lam (Canadian contemporary)
Clytemnestra by Costanza Casati (Greek mythology retelling)
Hell Followed With Us by Andrew Joseph White (YA horror)
Don't Fear the Reaper by Stephen Graham Jones (horror - Indian Lake #2)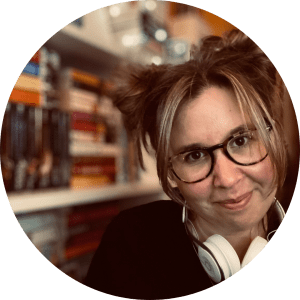 Hi! I'm Claire @whatcsees (she/her).
I too love to read (I mean, that's kind of obvious, I guess). I am very much in the romance camp – I'm down for them all – but the angstier the better. I have been known to read thrillers, historical fiction, non-fiction (especially on audio), and also contemporary fiction. I am consistently failing to read my TBR pile – I am definitely a mood reader, as I find something new that often jumps the queue grabbing my attention.
When I'm not reading, I can be found wandering around with my juvenile husky in the world. 
Some of my favourites of 2023...so far:
Daughter of the Moon Goddess by Sue Lynn Tan (fantasy romance)
So Close by Sylvia Day (contemporary romantic thriller)
The Ice Swan by J'nell Ciesielski (historical fiction)
Things We Never Got Over by Lucy Score (contemporary romance)
The Wrong Bride by Catharina Maura (contemporary romance)
Mortality by Christopher Hitchens (non-fiction)
Girl Forgotten by April Henry (YA thriller)