Red Deer Public Library Book Clubs
The library has a number of different book clubs – they're a great way to connect with other book lovers and find fantastic new reads!
Oct 18th | 6:30pm - 8:00pm
We read a wide range of books, both fiction and non-fiction, from classics to current best sellers. *Formerly known as Fireside Readers*
Oct 30th | 7:00pm - 8:00pm
Join library staff to discuss selected romance titles! Program will take place online via Google Meets.
Oct 12th | 7:00pm - 8:00pm
Want to share your latest great read or find recommendations? This book club is for you! Join for lively discussions on all types of books.
If you are part of a book club or thinking of starting a book club, this list is for you!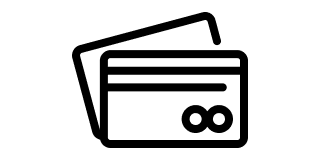 Get access to everything that the library has to offer! Free for all Red Deer residents.
Looking for your next great book club pick? We've got your back! Our book club kits contain ten copies of a given title (and discussion questions!), so you don't have to worry about tracking down multiple copies for your group to read!