We want to help every child become a reader by encouraging you to read 1000 books to your child before they enter kindergarten!
Set your child up for success!
Start with a free library card from Red Deer Public Library and open up a whole world of adventures for your little ones.
Join us for book recommendations, literacy tips, and more to help you connect with the library from home. For parents of children ages 0-12.
Staff Favourite: Books by Jory John!
There's always something going on at Red Deer Public Library! Take a look at some of our upcoming events for kids.
Check out these tips for developing your child's early literacy skills!
Sign up to borrow a biweekly staff-selected bundle of board books along with a sheet of rhymes, an activity suggestion, and a literacy tip!
Check out book lists for babies that were thoughtfully curated by staff from Red Deer Public Library!
For Toddlers & Preschoolers
Red Deer Public Library staff favourites for toddlers and preschoolers!
Online Resources for Kids
Catch these storytime recordings any time! Each video includes stories, rhymes, and activity ideas for you and your preschoolers.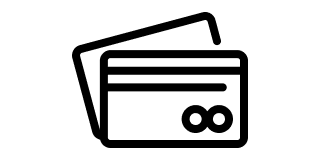 Get access to everything that the library has to offer! Free for all Red Deer residents.