See what's in store for kids & families at your library!
Do you want to read to a furry friend? Katja, our library's facility dog in training is all ears! Click to learn more.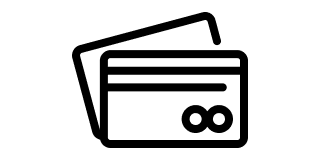 Set your child up for success!
Get access to everything that the library has to offer! Free for all Red Deer residents.
Books about Orange Shirt Day, which falls on September 30. In 2021, this day was declared the National Day for Truth and Reconciliation.
Check back this fall for the return of our Kids' Book Bundles! In the meantime, visit rdpl.org/SRC and join our Summer Reading Club!
Youth Literacy Book Bundles will provide books for school-age kids geared towards fun reading, solo reading, and buddy reading.
Receive a personalized reading list with hand-picked recommendations based on your preferences! Available for readers of all ages.
Early Literacy Programs & Resources
We want to help every child become a reader by encouraging you to read 1000 books to your child before they enter kindergarten!
Sep 29th | 10:00am - 10:30am

Sep 29th | 11:00am - 11:30am

Oct 2nd | 3:30pm - 4:00pm
Join us for book recommendations, literacy tips, and more to help you connect with the library from home. For parents of children ages 0-12.
Check out these tips for developing your child's early literacy skills!
TumbleBook Library is an online collection of animated, talking picture books which teach kids the joy of reading in a format they'll love!
Homework Help & Learning Tools
Reading Pals provides FREE support for children entering grades 1-5, who are experiencing reading and/or writing difficulties.
Practice literacy skills while also having fun with this kit, which you can download and print from home. For ages 6+.
The perfect source for kids who loves to read (and their parents)! Discover new books, series, and authors based on your interests.
TumbleMath is a collection of math "TumbleBooks," which combine animation, narration, & sound to create compelling story books for students.
Improve your grades! You'll find course lessons, reviews, and practice tests for Grades 3 through 12 based on the Alberta curriculum.