See what's in store for kids & families at your library!
Jun 8th | 10:00am - 5:00pm
Enjoy self-paced StoryWalk® strolls on Thursdays @ Dawe where you can read our story of the week as you take a walk!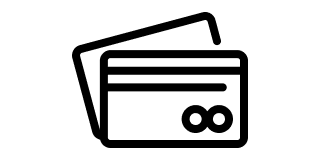 Set your child up for success!
Get access to everything that the library has to offer! Free for all Red Deer residents.
Sign up to borrow a bundle of books for your baby, toddler, or preschooler every two weeks, curated by our Early Literacy professionals!
Reading Pals Book Bundles will provide books for school-age kids geared towards fun reading, solo reading, and buddy reading.
Receive a personalized reading list with hand-picked recommendations based on your preferences! Available for readers of all ages.
Early Literacy Programs & Resources
We want to help every child become a reader by encouraging you to read 1000 books to your child before they enter kindergarten!
May 30th | 10:00am - 10:30am

May 30th | 10:00am - 10:30am

May 30th | 11:00am - 11:30am
Join us for book recommendations, literacy tips, and more to help you connect with the library from home. For parents of children ages 0-12.
Check out these tips for developing your child's early literacy skills!
TumbleBook Library is an online collection of animated, talking picture books which teach kids the joy of reading in a format they'll love!
Homework Help & Learning Tools
Reading Pals provides FREE support for children entering grades 1-5, who are experiencing reading and/or writing difficulties.
Practice literacy skills while also having fun with this kit, which you can download and print from home. For ages 6+.
The perfect source for kids who loves to read (and their parents)! Discover new books, series, and authors based on your interests.
TumbleMath is a collection of math "TumbleBooks," which combine animation, narration, & sound to create compelling story books for students.
Improve your grades! You'll find course lessons, reviews, and practice tests for Grades 3 through 12 based on the Alberta curriculum.