Check out these ready-to-go activity kits, free to take home!
Pick up kits at any branch while supplies last. First come, first served (no holds!).
Call 403-346-4576 to ensure that the kit you are hoping to pick up is still available at your branch of choice.
(Note: Decorate Your Bike kits are only available to pick up from the Book Bike!)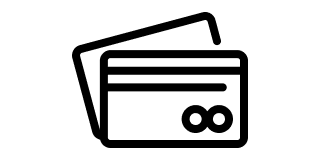 Get access to everything that the library has to offer! Free for all Red Deer residents.
We have a variety of fun literacy backpacks filled with books, activities, songs, and more that you can borrow with your library card!
Place a hold in the catalogue for pickup at the branch of your choice.
Amp up your next family game night with one of these board games, free to borrow with your library card!
Not only are puzzles a great activity to relieve stress (and pass the time), they are also great 'exercise' for the brain! We have a great selection of puzzles available to borrow with your library card!
Check out our selection of video games for Wii, WiiU, XBox, XBox 360, XBox One, PS3, PS4, and PS5.
Looking for your next great book club pick? We've got your back! Our book club kits contain ten copies of a given title (and discussion questions!), so you don't have to worry about tracking down multiple copies for your group to read!
If you've searched the catalogue and can't find what you're looking for, here are some options you may want to explore: